Classic Wedding Car Hire Bury
Further to our open top Beauford Tourer we offer another two styles of classic wedding car, both of which have been well cared for with no expense spared. Take a closer look at our white Austin vintage wedding car and the real rock 'n' roll Cadillac!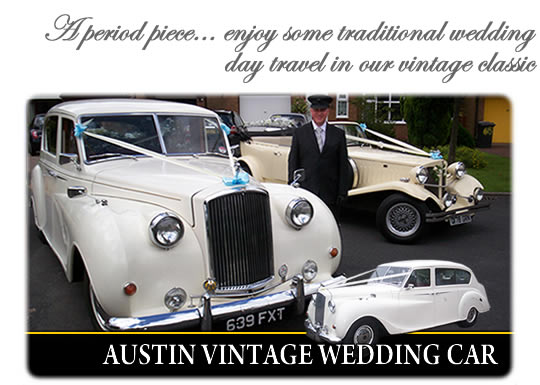 Austin Vintage Wedding Car
This Austin vintage wedding car is a popular choice for bookings in and around Bury and Greater Manchester and this carefully maintained example includes plenty of period features including the Austin 'Rolls Royce' style mascot, a large window line, leather seating and easy access to and from the vehicle. Bows and ribbons will be included on the big day - just ask us for more details!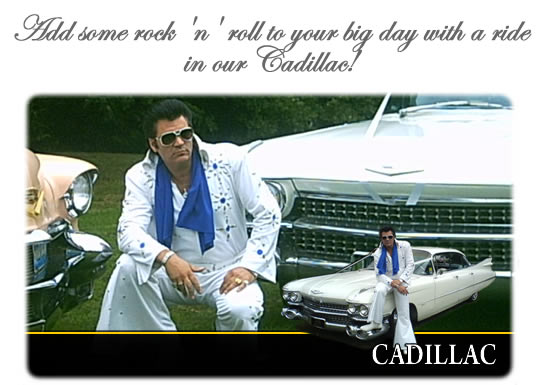 Rock n Roll Cadillac Wedding Car
Our classic Cadillac includes everything you would expect from an American car of this era including spacious leather seating, plenty of chrome and those iconic tail finns. The Cadillac brand remains one of the world's most iconic motoring brands to this today, and will forever conjure images of drive in theaters, burger bars, car hops and jukeboxes.
Customers also have the option of booking an Elvis lookalike as their driver on the day. Please call for more details. To enquire about any of our vehicles please call us on 0800 197 6579 or 01204 522 422, or fill out the wedding car enquiry form to receive a quick reply online.